The exhibition
This exhibition forms part of a community consultation exercise which is intended to inform you about the emerging proposals for a mixed-use development, located on the west side of A701 at New Pentland (near Loanhead).
The purpose of this consultation event is to engage with, and invite comments from, the local community about the proposals. Those comments will be considered in detail in advance of finalising proposals which will come forward through a planning application at a future time.
The proposals within this exhibition have been prepared by a multi-disciplinary team of specialist consultants. As such they are brought forward against the background of a robust and comprehensive analysis of the site and associated issues.
The Proposals
The vision for this site envisages a mixed-use masterplan incorporating a range of commercial uses including a new discount food retail store which will be operated by Aldi.
The landowner has entered into a commercial contract with Aldi who will deliver the proposed foodstore, by way of a separate planning application. On that basis, the foodstore does not form part of this Proposal of Application Notice (PoAN) exhibition but remains a key component of the vision for the overall site. The current configuration of the store, service area and car park are shown indicatively (for illustration purposes only) on the following panels.
Other uses proposed within the future masterplan vision include affordable housing, homes for the elderly, community uses and new green spaces.
Image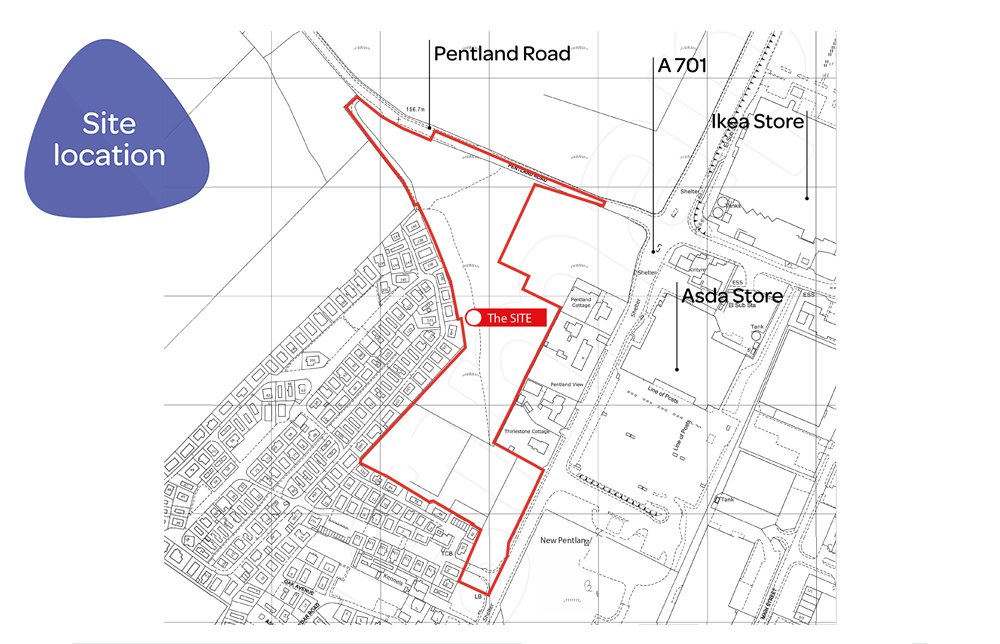 The Applicant
Pentland Park Marine Limited (PPML) is a family-run business which has had an interest in the subject site since the 1940s. They also own and operate Pentland Park, the adjoining residential home park.
The Applicant aspires to see this site make a significant contribution to the local community and economy.
Accordingly, their vision for a mixed use developmentis both innovative and bold. They foresee a new development which fits within its eclectic surroundings, responding to the scale and connectivity opportunities of the setting and future development context, within an important strategic growth corridor.
The Team
PPML has appointed a highly reputed and experienced team of consultants to address all development related aspects of the vision for this land. Indeed, the proposals within this exhibition have been prepared against the background of extensive supporting technical analysis.
Image