Design Proposition
The option reflects the broad mixed use development ideas, set within a green infrastructure and pervasive new pathway system.
The key and notes, shown alongside the land use diagram, llustrate the range of ideas envisaged for this option.
Image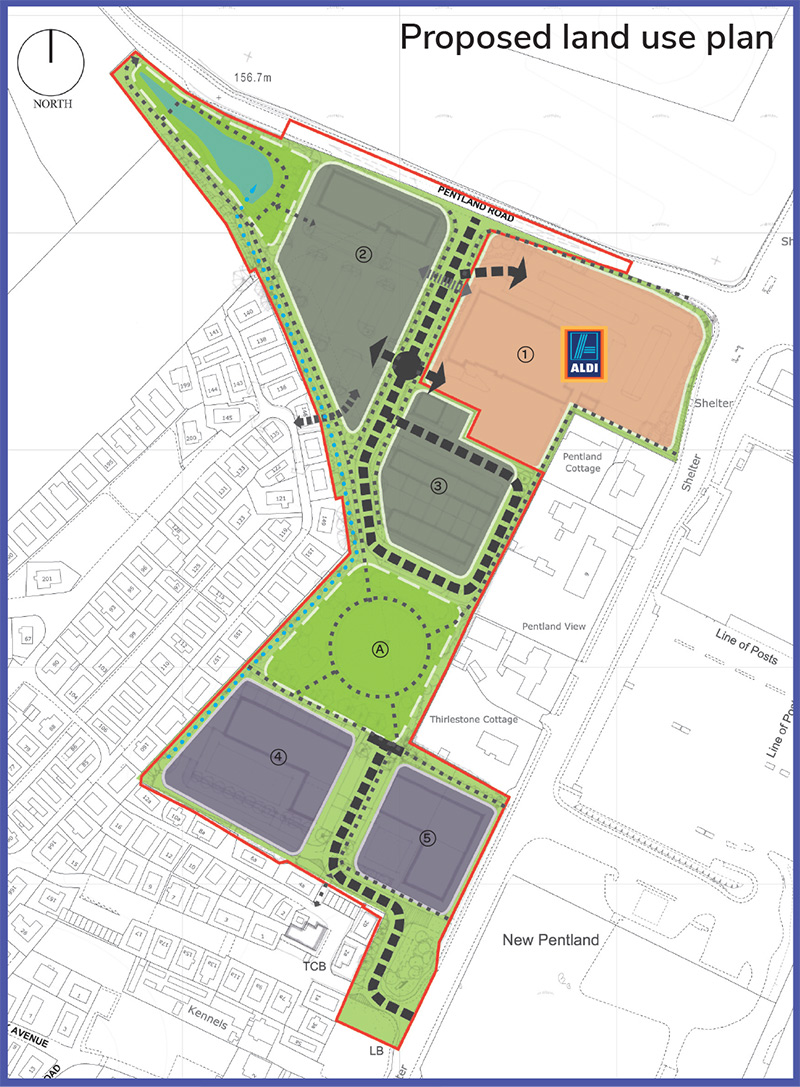 Proposed primary access routes


Proposed SUDS drainage channel (leading to SUDS basin)

Development Block 1: Food retail use (ALDI Food Store)

Development Block 2: Mixed commercial uses (hotel/family restaurant/drive-through)
Development Block 3: Mixed commercial uses (live/work innovation units)

Development Block 4: Residential (assisted living / retirement housing)

Development Block 5: Residential (housing for the elderly)

Green infrastructure and amenity open space
Indicative development layout and character notes
Image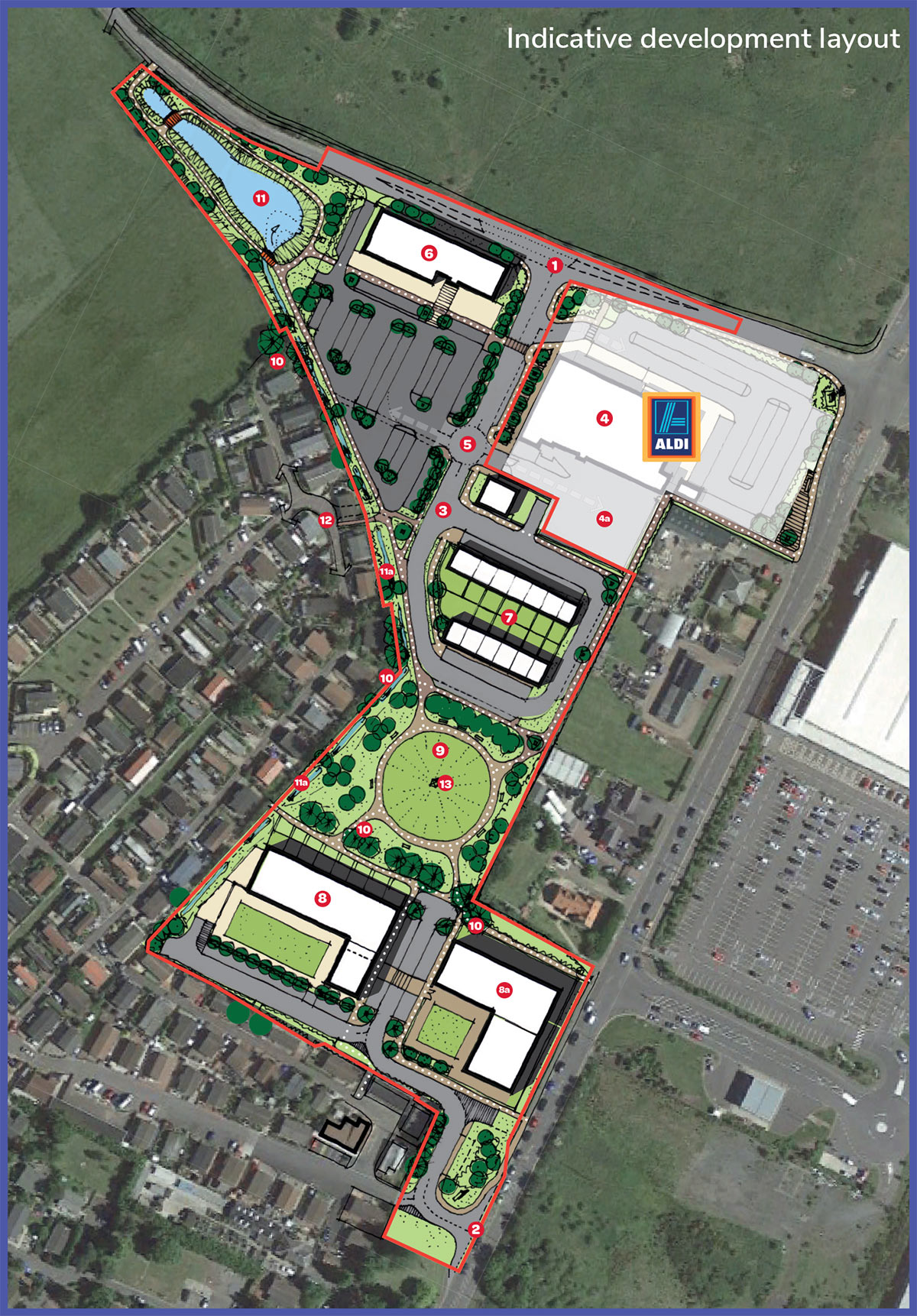 Primary Access off Pentland Road - new right hand turn lane, widened site entry with 2 lane exit onto Pentland Road.

Southern Access- leading to development plots in south sector.

Primary Street accessing development plots in northern sector.

Development block - Committed ALDI Food Store. Does not form part of this PoAN process.

Food Store - rear access and service area.

Shared access roundabout - into development blocks and rear service area.

Potential Development Block - Hotel/Restaurant with car parking (100+ spaces with 7 disabled).

Potential Development Block: Flexible Live - 2/3 storey - Work research units/workshops, with off street parking alongside workshop entrances. New looped service road to allow ease of movement.

Potential Development Block - 3 storey - Residential assisted living and retirement units, with 30 parking spaces.

Potential development Block - Homes for the elderly - 2/3 storeys - as separate building (40 beds with - 6 parking spaces).

Amenity Open Space - Public Green space, with seating and lighting.


SuDS pond/Attenuation Basin; with feeder drainage open ditches/swales (shown as 11a).

Feeder drainage open ditches/swales for SuDS pond.

Emergency access to Residential Village - new orientation (via old Plot no 146).