This innovative and exciting plan is set to transform an area of unused and fallow land, creating jobs, boosting the local economy, launching new shopping and leisure opportunities, creating green space and a children's play area and providing much needed affordable housing.
We have put together a detailed and comprehensive plan we feel will bring immediate and long-lasting benefits to the area. That proposal has been submitted to Midlothian Council by way of a Planning Permission in Principle application and includes a number of supporting, technical assessments related to such matters as ground conditions, flooding and drainage, ecology, trees, landscape and visual impact, noise and air quality.
Image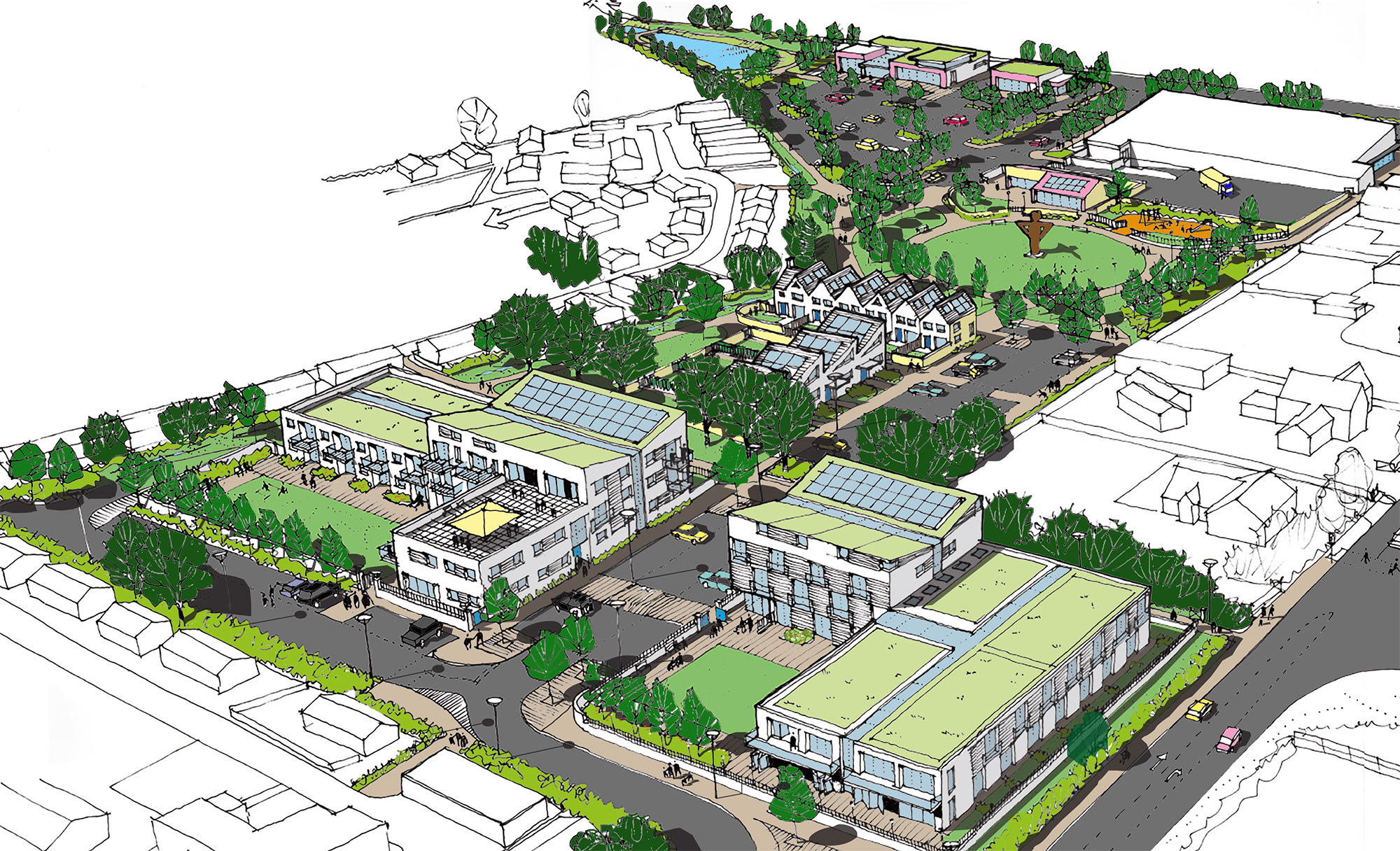 The proposed site comprises an unused area of land at New Pentland next to Straiton commercial centre and adjoining the junction of the A701 and Pentland Road. Pentland Park Marine Ltd wants to re-purpose the site so that it can make an effective contribution to the local economy and in doing so, bring forward positive benefits for the surrounding community.
Those benefits include: £22.4 million of capital investment, 172 jobs during construction, 145 permanent jobs on completion and affordable and supported housing. The development can also be completed in just two years.
This is an opportunity not previously considered by Midlothian Council. It has emerged as a result of sustained and established demand for new food retail development and other mixed-use commercial and residential interest in this particular location.
Moreover, the current economic crisis created by COVID-19 has heightened the need to deliver positive local economic development and job opportunities through development. But New Pentland will offer more than just commercial development. The proposals will also deliver new amenity greenspace, well-lit footpaths, a children's play park and other community facilities as well as a range of new homes for the elderly.
This is an exciting opportunity, which can be maximised to deliver a quality development that improves local amenity, delivers economic development and jobs and in doing so achieves the aspirations for this strategic growth corridor.
Site and location
The proposed development site occupies approximately 4.3 hectares (10.7 acres) and is unused, fallow land. It is located at New Pentland within close proximity of the Straiton commercial development area within the A701 strategic growth corridor. The site lies within an area of commercial and mixed-use development land and proposals.
Masterplan process
We have consulted widely and commissioned a suite of supporting expert, technical and design assessments to inform the masterplanning process. This is underpinned by a vision document highlighting the positive impact our proposals could have on the area and a number of other technical reports prepared by specialist consultants. This covers such issues as access and transportation, flooding and drainage, ecology and ground conditions ensuring our development fits seamlessly into - and enhances - the local area.
At the outset, we consulted with Midlothian Council planning officials and their feedback has helped shape the evolution of the Masterplan.
Pentland Park Marine Ltd is committed to further engagement with the local community, groups and business organisations to further refine the Masterplan design. We are part of the local community and feedback is extremely important to us.
Our plans
Pentland Park Marine Ltd has designed a preferred vision for the site, which includes the following land uses:
Food retail.
Commercial uses including hotel, pub restaurant and drive thru coffee outlet.
Affordable homes
Elderly living and care facilities
Community use (potential for locally run nursery)
New green amenity space and footpaths
Children's play area
Accordingly, the vision for a mixed-use development is both innovative and bold. We foresee a new development, which fits within its eclectic surroundings responding to the scale and connectivity opportunities of its setting and future development context, sitting within an important strategic growth corridor.
The proposals have the potential to deliver a range of benefits to the local community, in addition to the economic impact, which are anticipated to include the following;
New useable amenity space
Well-lit footpaths and walks 
A children's play area.
A new community use building
Next steps
A Planning Permission in Principle application has been submitted to Midlothian Council and was registered on 26 November 2021. The application reference number is 21/00958/PP and all supporting information can be viewed on the council's website.
Please note that all formal representations about this application should be made directly to Midlothian Council. However, we would be delighted to discuss the application with you or to receive any additional comments.